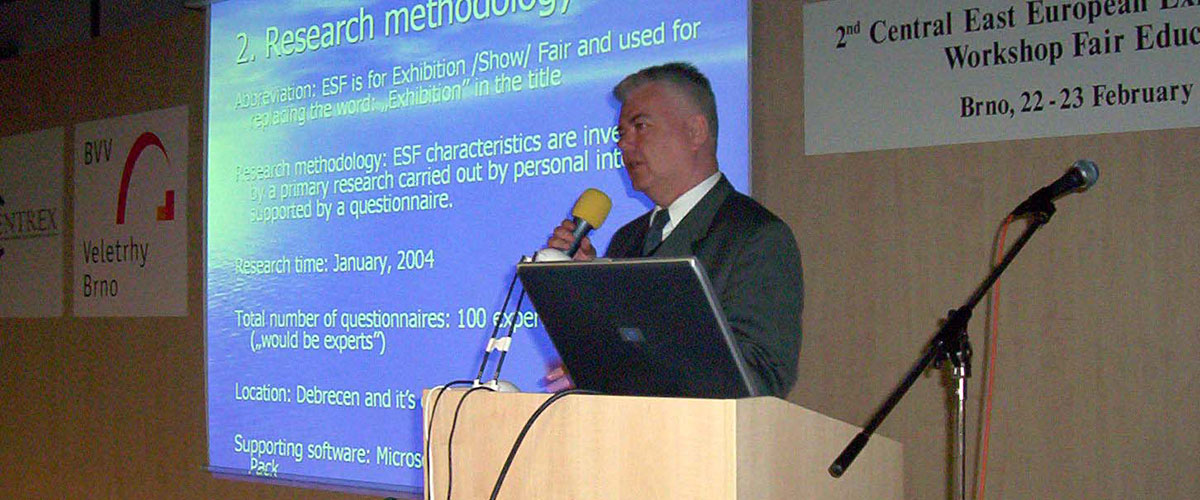 Workshop on Fair Education - The state of education of exhibitions and its stakeholders
Summary/Conclusion
The 2nd Central East European Exhibition Forum was devoted to make the marketing, PR, communication theory – university lecturers – to meet the trade fair practice – marketing experts, those who are to set to (try to) use marketing communication science – for the benefit of exhibitors, visitors.
It was a unique of its kind, previously no such across-the-table in-depth exchange of experience, a personal encounter about the needs of the practice. 15 university lecturers and 47 trade fair specialists have met for 2 days – from 9 countries and started a very promising debate.
Concluding the workshop it is planned to continue the dialogue between the institutions and the organisers through their individual contacts and channels in the future, and where in a few points a list of concrete collaboration was proposed to foster collaboration between universities, educational institutes and exhibition organisers, exhibition industry associations could be started or continued:
The exhibition organisers and association representatives can perform as constant collaborators towards better education on practice – in holding lectures, presentations, seminars, workshops and/or writing sections of university books, elaborating training methods for practical approach – at post-graduate courses also;

Lectures and participation at marketing conferences, seminars, being cross-over type marketing specialists particularly in face-to-face environment;

Explaining visitor aspects of fairs and exhibitions in the decision-making process;

Inviting university staff to elaborate and implement, evaluate competitions, marketing awards to exhibition participants – assessing year-round marketing strategy as well as exhibition plan;

Providing (access to) international surveys, papers, studies;

Providing contact platform for similar institutions abroad;

Providing themes and opportunities for students, trainees and doctorandus to develop their thesis and papers at our companies and/or in the science of exhibitions, fairs – providing data, information on trends and so on;

Conducting surveys jointly related to exhibitions, fairs among exhibitors, visitors;

Starting joint research on new trends and philosophies related to trade fairs in the future marketing activity.