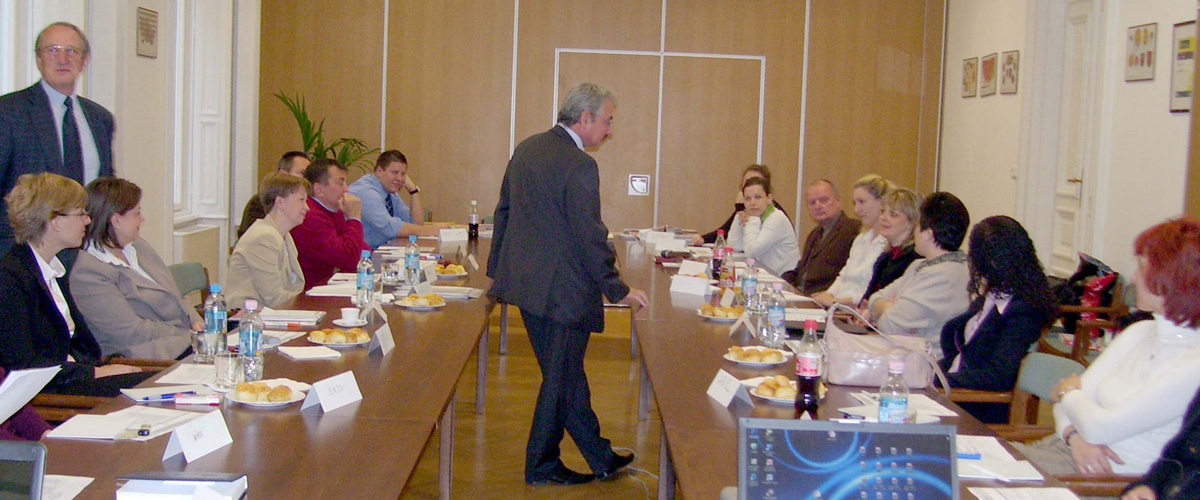 CENTREX Union has gained experience and is ready to offer Central East European companies, potential exhibitors comprehensive training, tutoring – mostly aimed at (but not limited to) - small and medium scale organisations, groups of interested individuals about how to participate at trade fairs.
We have organized 25 seminars/trainings – over 400 participants.
Highlights:
It is practically a management training: with special focus on trade fair participation but not only
this means we emphasize that trade fair are embedded into whole sales and marketing processes and trade fairs participation decisions and their implementations cannot be separated from overall company management
this also means we target CEOs and commercial/business management also - not only marketing (and exhibition) executives
not lectures but real training focused on practice – experienced trainers plus special forum given to experienced SMEs to tell key elements of their practical successes/failures
special tutorials: workbook, checklists, multimedia
simulation games in small group work – 3-4 groups each 3-5 people, different tasks, presentation, discussion on their results
Special focus each time on actual demands, localised
At locations – brought to places of SMEs
Cooperation partners are local – locally active fair organisers, local chambers and business development bodies, industry associations
The projects of 2-days seminars are based on
how to decide whether to use trade fairs,
how to select the right one,
how to manage the preparations,
how to run the participation,
how to implement follow-up and
how to measure the return on investment of attending the trade fairs.
As each training is individualised so interested parties can inquire at .